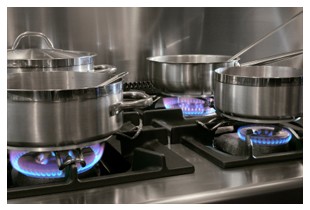 Questions that people ask on a frequent basis when considering having their appliance professionally cleaned:

Who uses your services? Most of my clients are everyday people at home who would like to have their oven cleaned for them; however, we also have clients from the commercial marketplace. One of the most common requests I have come from people selling their home or landlords looking to rent a property where that sparkling oven and hob could make the difference to a potential buyer.
Are you fully insured? Yes, when Essential Oven Cleaning visit your home or business premises we are insured with fully comprehensive insurance cover.
What items can be cleaned? Essential Oven Cleaning will restore the sparkle to all types of ovens including Range cookers, Aga and Rayburn. We also clean gas and electric hobs, extractor hoods, microwave ovens and BBQs.
What will it cost me? Every customer is priced individually for a fully inclusive service. This price includes transport to your location and the items requiring cleaning, these prices are the same regardless of the amount of cleaning work required. There are no hidden extras, the price we quote you is the price you pay and nothing extra will be added. .
How long does it take? Our service takes 2 to 3 hours from start to finish. Larger items such as Aga's can take a little longer.
How often will my oven need cleaning? This really depends on whether you're a domestic or commercial client, what is cooked in your oven and how frequently you use it. Many of my customers will have their ovens cleaned twice a year.
Do you change bulbs and extractor filters? Yes, we carry spares with us and can change filters and bulbs as part of the service.